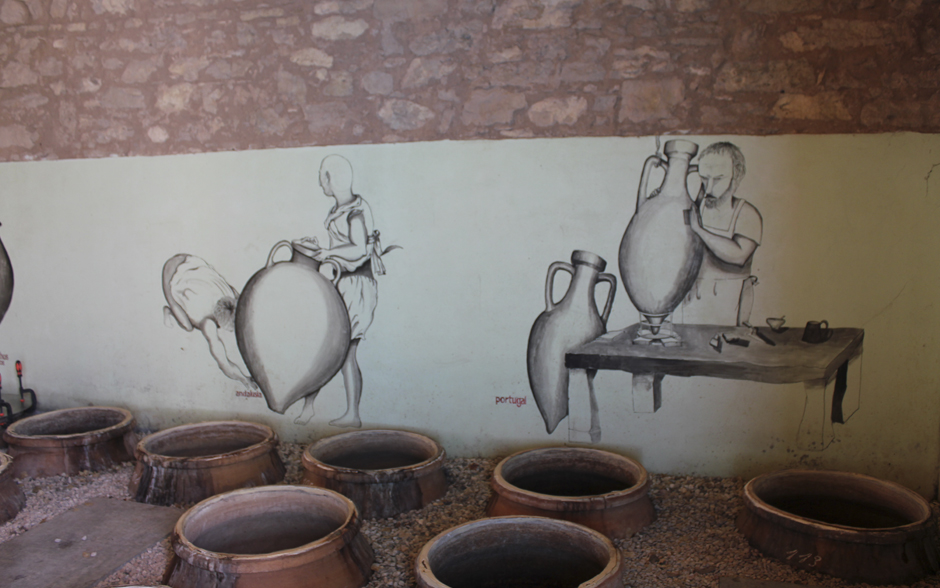 Cos Wine Tour
Wherever you are in Sicily and whatever is the purpose of your stay, let yourself be tempted by a wine day with us: our English speaking driver will meet you at your place and guide you through a day dedicated to Sicilian wines.
Cos – Vittoria, The Winery
Azienda Agricola COS was founded by Giambattista (Titta) Cilia, Giusto Occhipinti and Cirino (Rino) Strano, three friends who wanted to recreate the work of their ancestors.
In their quest to interpret the unique terroir of Vittoria, the estate decided to adopt the principles of biodynamic culture. This would help them find and maintain a harmonious balance with nature, as well as craft wines that are as representative as possible of their time and place.
Fascinated by ancient cellar practices, COS decided to work with amphoras, clay jars that were used by the ancient Greeks. The first shipment came from Spain in September 2000, and thus, Pithos was born and a new COS identity was created. The Pithos cuvée is fermented and aged solely in the amphoras which allow the grapes to express themselves naturally in their evolution towards becoming wine.
Leggi l'intero articolo su privatesicily.com