Cerasuolo di Vittoria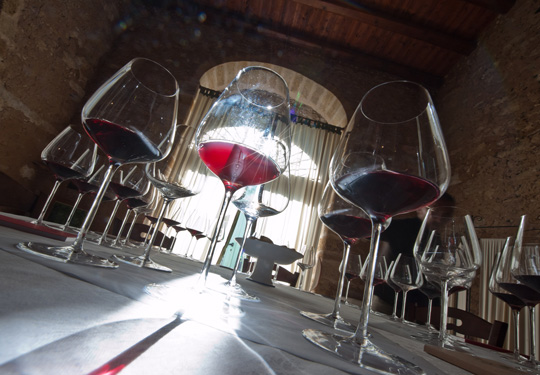 Cerasuolo di Vittoria is a red wine made from a blend of Frappato and Nero D'Avola in accordance with the governing rules of the D.O.C.G. The wine is made in a large area in the province of Ragusa and in part of the provinces of both Caltanissetta and Catania, ancient areas where viticulture has long thrived as is evident from documents dating back to the Third Century B.C. Cerasuolo di Vittoria as a type of wine dates back to the founding of the city of Vittoria, in 1607. Vittoria Colonna Henriquez-Cabrera who founded the city that year gave, as a gift, one hectare of land to the first 75 colonials who would grow vines on another hectare of land. The area received Denominazione d'Origine Controllata (D.O.C.) status in 1974, and D.O.C.G status in 2005, the only one in Sicily. At the COS winery, we have been working with Cerasuolo for 30 years and for we are very proud of this tradition. We always believed that this was going to be a great wine and the designation of it as a D.O.C.G. in 2005 confirmed that. We were so convinced that this was going to be a great wine that we pushed the limits of making it as cleanly as possible with aging in barrels and without any chemical interventions of any kind.
Our wine represents 30 years of research, work and mediation.
Pithos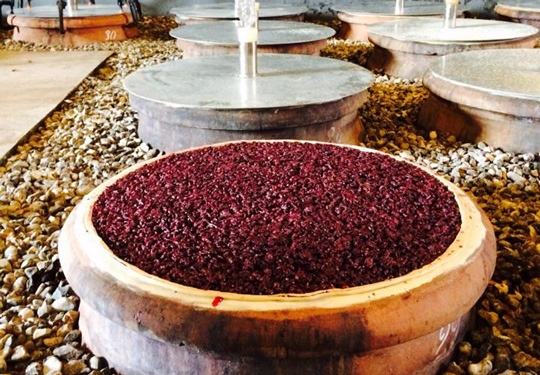 Our "giare" or antique amphoras in terracotta have always been used to make wine. As with many things, these techniques were forgotten in our area but we know that Georgia, considered the center of winemaking's origins, amphorae were widely used. We were curious to see what they had done so we went on a trip to Georgia, to the region of Kakheti, thirsty for knowledge. We have called this wine Pithos in homage to the Greek language that our ancestors spoke. Pithos is the name in that language for the amphora where the wine was vinified and aged. A wine that is born in this way and aged in these vessels allows us to have a wine that is pure and authentic because the vessel is neutral and doesn't add anything to the wine.
Pithos is purity without any contaminants